Haruhi: Wavering of Haruhi Suzumiya Novel (Books)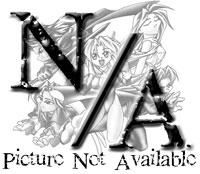 Street Date: TBA
Manufacturer: Yen Press
Item Code: 1975322886
UPC: 9781975322885
S.R.P.: $15.00
Request this item from your local retailer!

In Book 6 in the series, readers take a step into a time warp in five short stories. Head back to events from the previous books, and previously unseen scenes and perspectives to uncover mysteries that had been left unanswered.Live AliveKyon peruses the stalls at the cultural festival and visits Mikuru's noodle stall. Everything seems normal for once, until a surprise band shows up to perform.The Adventures of Mikuru Asahina: Episode 00The movie that the SOS Brigade created in The Sigh of Haruhi Suzumiya (Book 2) is shown, and the Bridage gets to see it in its final form.Love at First SightKyon meets with an old friend, who describes seeing a girl he's fallen in love with--and it turns out to be Yuki! Will this mere human have a chance with the world's most stoic robot?Where Did the Cat Go?This story takes readers back to Book 3 (The Rampage of Haruhi Suzumiya) in which the SOS Brigade finally begins the main event for the Snow Mountain retreat murder mystery.The Melancholy of Mikuru AsahinaMikuru asks Kyon to accompany her to buy tea leaves, but a secret motive may be involved.