Comic Vol. 2 (Manga) (Books)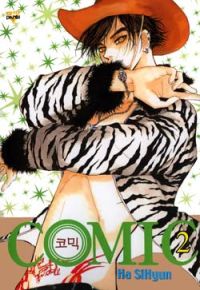 Manufacturer: Yen Press
Item Code: 895274702X
UPC: 9788952747020
Author: SiHyun Ha
S.R.P.: $10.95
Request this item from your local retailer!

Despite winning the contest and getting her piece published in the magazine, Alice still doesn't feel worthy of the title "professional." So even after what happened the first time, she insists to continue working as an assistant to Patrick, just to learn more about being a professional manhwa-artist. But despite being treated like a maid by Patrick, Alice somehow ends up in his arms...
Tracks