Kingdom Hearts 358/2 Vol. 5 (Manga) (Books)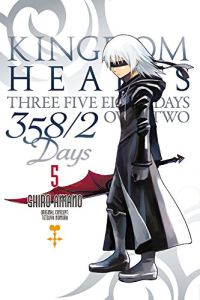 Manufacturer: Yen Press
Item Code: 0316336262
UPC: 9780316336260
Author: Amano
S.R.P.: $13.00
Request this item from your local retailer!

With Xion back in the Organization, she and Roxas can finally work together again. But strangely, Roxas is getting weaker and weaker, while Xion is getting inexplicably stronger. Meanwhile, the leaders of Organization XIII decide that they only need one Keyblade bearer. What fate is in store for Roxas, Xion, and Axel in the conclusion to Kingdom Hearts 358/2 Days?!