Final Fantasy Type-0 Side Story Vol. 2: The Ice Reaper (Manga) (Books)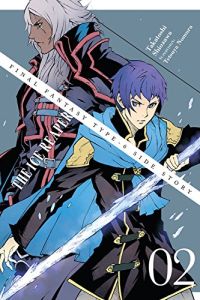 Manufacturer: Yen Press
Item Code: 0316348775
UPC: 9780316348775
Author: Tetsuya Nomura, Takatoshi Shiozawa
S.R.P.: $13.00
Request this item from your local retailer!

From the ashes of tragedy rises unbridled strength. Those four, wrought by suffering and burdened with despair, will overcome insurmountable odds to become known as the Four Champions of Rubrum.