Bleach Vol. 18 (Manga) (Books)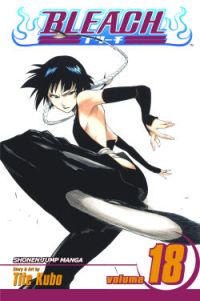 Manufacturer: Viz
Item Code: 1421510421
UPC: 9781421510422
Genre: N/A
Author: Kubo, Tite
S.R.P.: $9.99
Request this item from your local retailer!

The execution of Ichigo's friend Rukia has begun, yet Ichigo himself is nowhere in sight. In a matter of seconds, the power of one million zanpaku-t? will slice through Rukia as punishment for sharing her Soul Reaper powers with Ichigo. Is this really how things are going to end?!

BLEACH © 2001 by Tite Kubo/SHUEISHA Inc.
Tracks