Bleach Vol. 19 (Manga) (Books)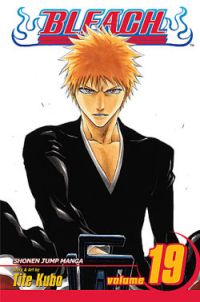 Manufacturer: Viz
Item Code: 142151043X
UPC: 9781421510439
Genre: N/A
Author: Kubo, Tite
S.R.P.: $9.99
Request this item from your local retailer!

The long-awaited showdown between Ichigo and Byakuya Kuchiki has finally begun. Has Ichigo succeeded in mastering bankai, the highest level of power that a Soul Reaper can attain, to face Byakuya as an equal?

BLEACH © 2001 by Tite Kubo/SHUEISHA Inc.
Tracks