Zelda Vol. 9 (A Link to the Past) (Manga) (Books)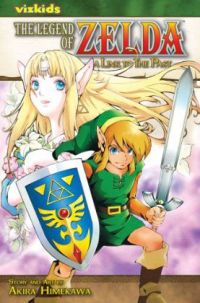 Manufacturer: Viz
Item Code: 1421523353
UPC: 9781421523354
S.R.P.: $9.99
Request this item from your local retailer!

A Link to the PastA terrible tragedy befalls Link's family and friends when the traitorous Agahnim launches a plot to seize the Triforce and unleash a terrible evil on the world. To bring justice to Agahnim, Link needs the Master Sword and sets off on a quest to find it. Link's journey may also help him discover what happened to his parents, and while Agahnim's minions and traps are dangerous, this link to the past may be even more challenging!
Tracks