NOTICE
Novel Corona 2020
| | |
| --- | --- |
| May 31, 2021 | AAA Anime Inc. will be CLOSED on Monday in observance of Memorial Day. |
| July 5, 2021 | AAA Anime Inc. will be CLOSED on Monday observance of Independence Day. |
Didn't I Say to Make My Abilities Average in the Next Life?! Vol. 5 (Manga) (Books)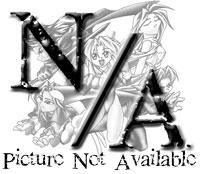 Street Date: 5/25/2021
Manufacturer: Seven Seas
Item Code: 164505800X
UPC: 9781645058007
S.R.P.: $12.99
Request this item from your local retailer!

Be careful what you wish for in this magical comedy about the pitfalls of rebirth! Based on the light novel series! When she turns ten years old, Adele von Ascham is hit with a horrible headache--and memories of her previous life as an eighteen-year-old Japanese girl named Kurihara Misato. That life changed abruptly, however, when Misato died trying to aid a little girl and met god. During that meeting, she made an odd request and asked for average abilities in her next life. But few things--especially wishes--ever go quite as planned.